Wooden Raised Garden Bed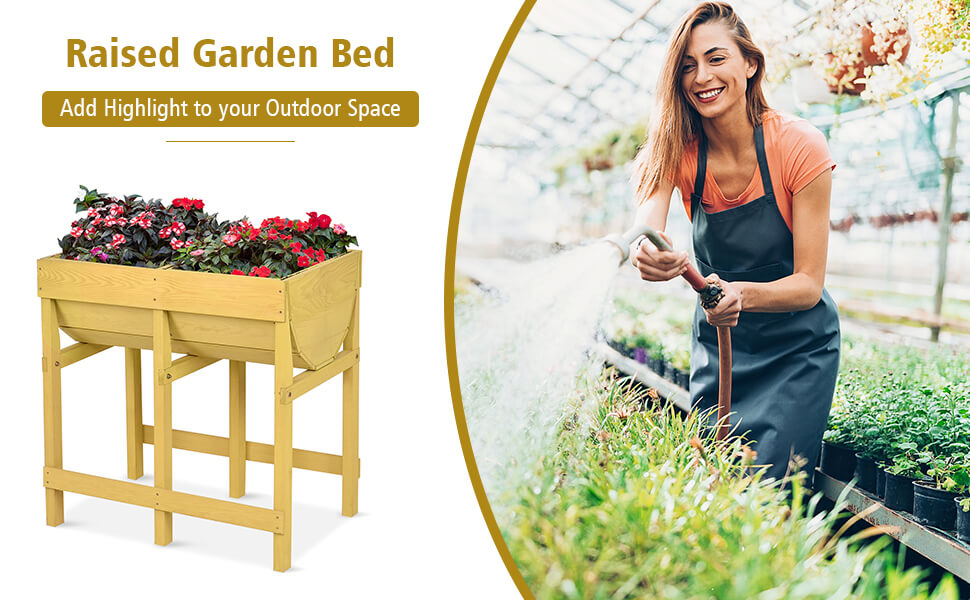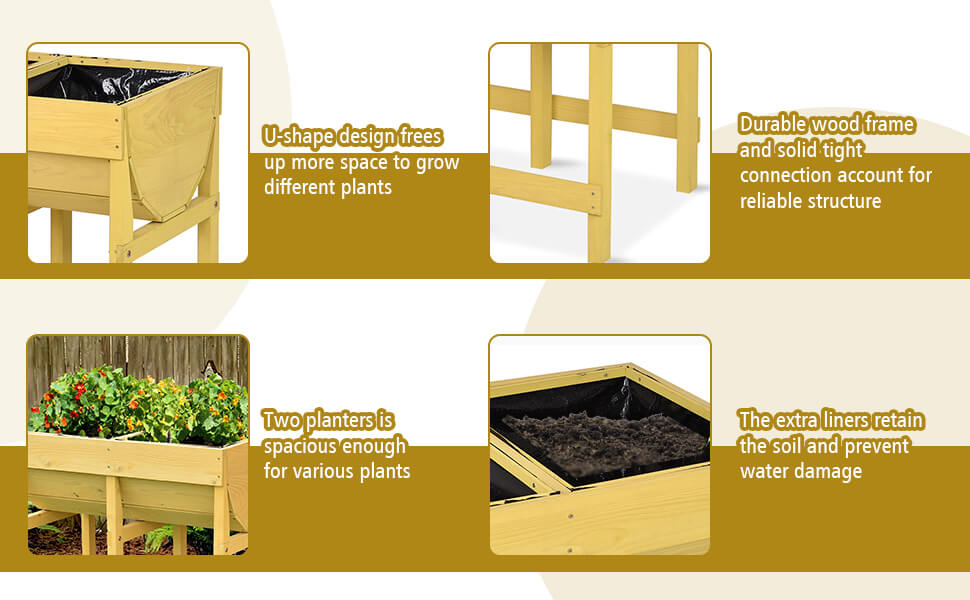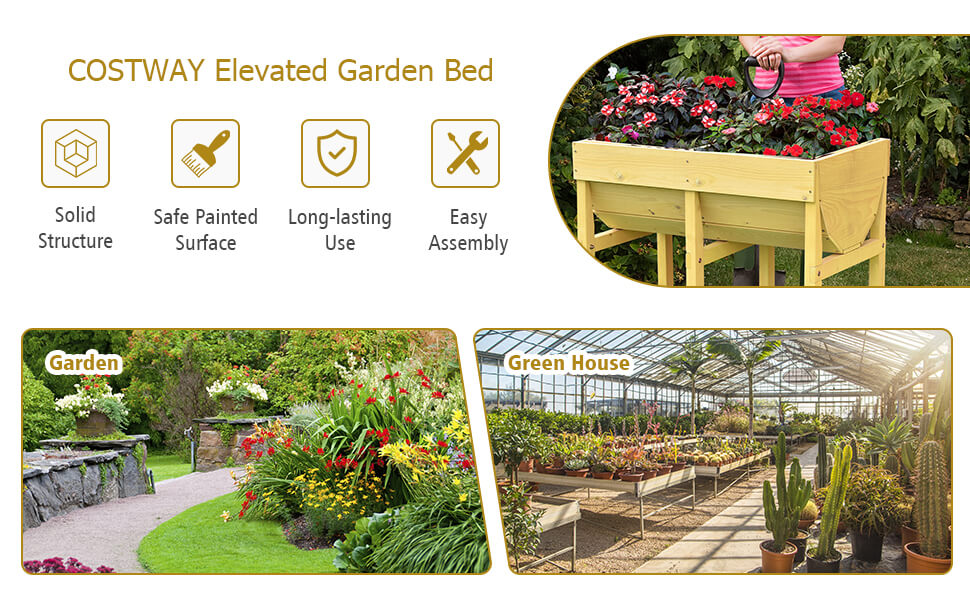 No place to plant flowers, vegetables or herbs? This raised garden bed is the perfect choice for you! Coming with sufficient space and separated areas, the wooden planter allows you to plant flowers, vegetables, succulents and herbs, bringing neatness and beauty to your garden, backyard, patio, etc. Ergonomic height is designed to relieve your spine and keen stress for enjoyable gardening experience.
Selected Materials: Different from other plastic planters, the raised garden bed is made of high-quality fir wood with firm connections, which has excellent durability, sturdiness and load-bearing capacity. In addition, the built-in black liner not only retains soil, but also protects the planter from humidification.
Reasonable Planting Space: Coming with 25cm depth, the planting box provides enough space for plants to breathe and grow. The planter is separated into two parts for different plants or planting methods. Therefore, you can cultivate flowers, vegetables or herbs without disturbing each other.
User-friendly Height: Measuring 72cm in height, our elevated tomato planter can effectively reduce back and knee pressure when you manage the plants. At the same time, the above ground garden bed is able to protect plants from infestation of pests and pets.
Versatile Use: Featuring natural wood texture and unique V-shaped structure, this freestanding gardening trough can perfectly blend with your outdoor decoration. What's more, our raised bed for garden is suitable for backyard, balcony and other places, which is also an ideal addition to indoor space.
Easy Assembly: In order to save your precious time and effort, this elevated wood planting box is easy to put together with detailed instructions and necessary accessories. After full installation, the overall dimension is 45 x 70 x 72cm(D x W x H).
Specifications
Colour: Yellow
Material: Fir wood
Overall dimension: 70 cm x 45 cm x 72 cm (L x W x H)
Dimension of each planter: 33 cm x 41 cm x 25 cm (L x W x H)
Net weight: 13 kg
Package includes:
1 x Raised garden bed
1 x Instruction manual