Semi-Automatic Washing Machine with 3 Modes for Apartment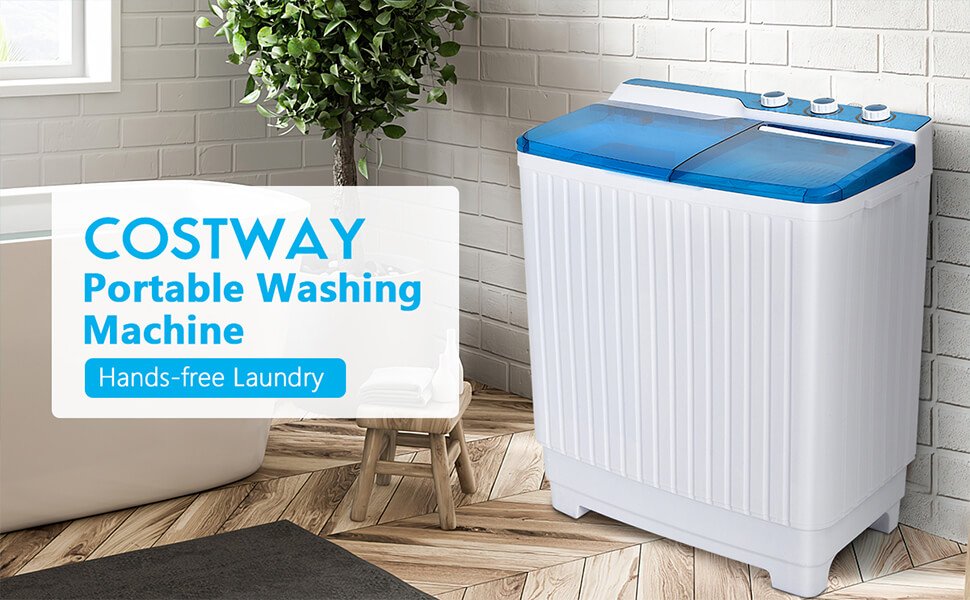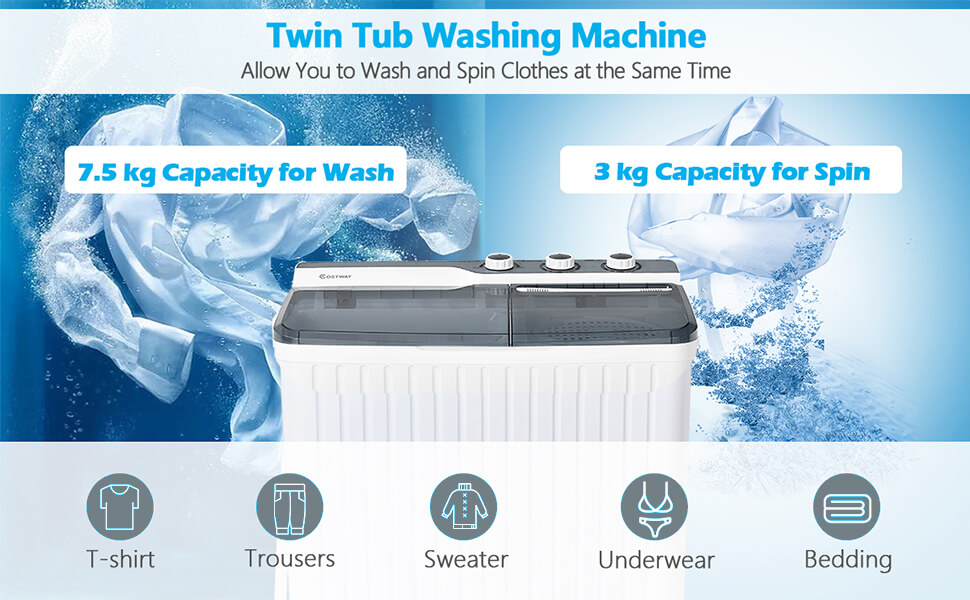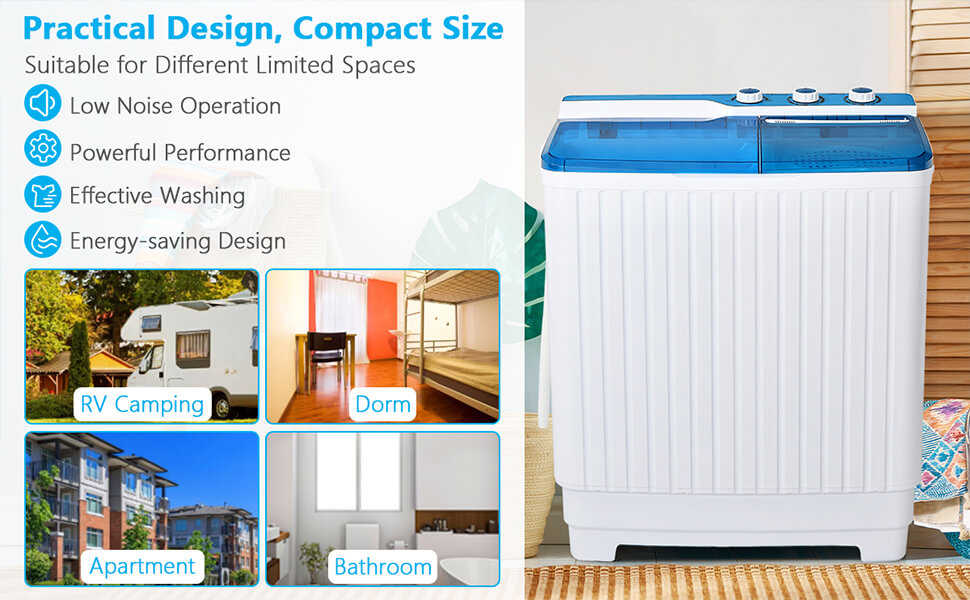 The washing machine brings convenience to your life! Designed to be easily moved to any location, it is suitable for camping trips, dorms, apartments or anywhere with limited space. This portable laundry washer can free your hands, and save your time and money, do not hesitate to place an order!
Twin Tub Design: Featuring twin tub design, this washing machine makes it possible to wash and spin your clothes at the same time. You can directly move clothes from the washer to the spinning tub to save time or run both tubs together to do your laundry. This portable laundry washer also has a cover plate to avoid the high speed throwaway when you use the spin tub.
Timer Control and 3 Washing Modes: This compact washer features separate timer control settings for washer and spinner operations, including washer timer for 15 minutes and a spin timer for 5 minutes per load. What's more, there are 3 washing modes gentle, normal and drain for your choice, greatly satisfying your different needs.
Large Capacity for Daily Use: Designed with 7.5 kg washing capacity and 3kg spin-drying capacity, the washing machine allows you to wash the whole family's clothes at the same time. Our Twin Tub drying machine can well suit your different washing needs, such as T-shirts, jeans, sweaters, bed sheets, etc. which will free you from hand washing.
Powerful Performance and Easy Operation: The semi-automatic washing machine is equipped with powerful motor for deep cleaning. 300W washing power and 140W spinning power make clothes swirl for thorough and high-efficient washing. You only need to put in your clothes, fill them with water, set the timer and start washing.
Easy to Drain Out and Portable Design: A built-in drain pump allows you to drain out dirty water conveniently after washing. Due to its compact size, the washing machine is ideal for limited spaces, such as apartments, dorms, RVs and so on. Moreover, there is a filter on the side of the bucket for easy cleaning.
Specifications
Colour: Grey/ Blue
Material: ABS, PP
Overall dimension: 74 cm x 43 cm x 87 cm (L x W x H)
Voltage: 220-240V~/50-60 HZ
Rated input power of washing: 300 W
Rated input power of spin-drying: 140 W
Washing timer: 15 minutes
Spinning timer: 5 minutes
Wash tube capacity: 7.5 kg
Spin tube capacity: 3 kg
Length of wire: 145 cm
Length of drainage pipe: 59 cm
Length of inlet pipe: 97 cm
Net weight: 18 kg
Package includes: 1 x Washing machine, 1 x Instruction manual