0~10℃ Compact Refrigerator with Reversible Door for Dorm Apartment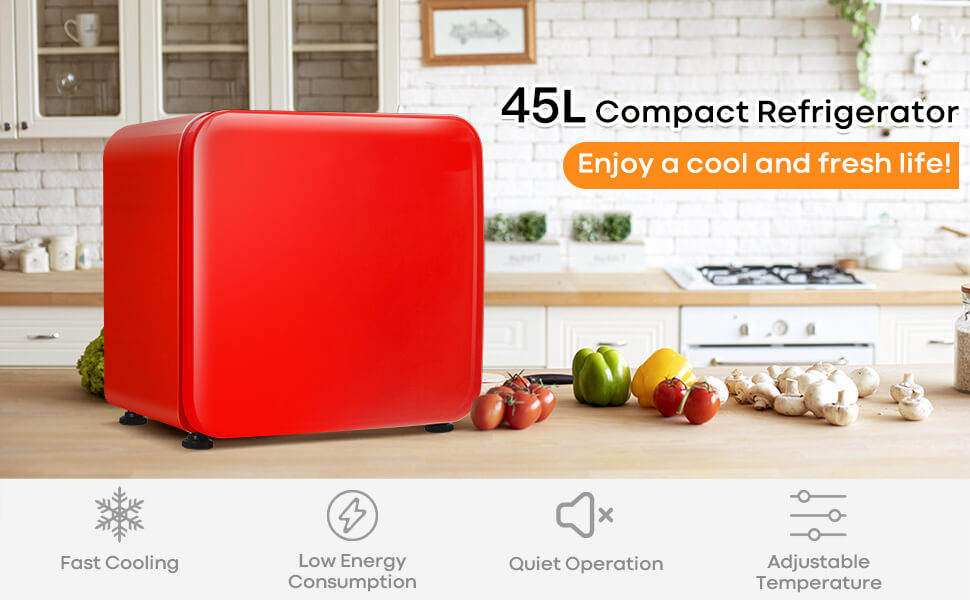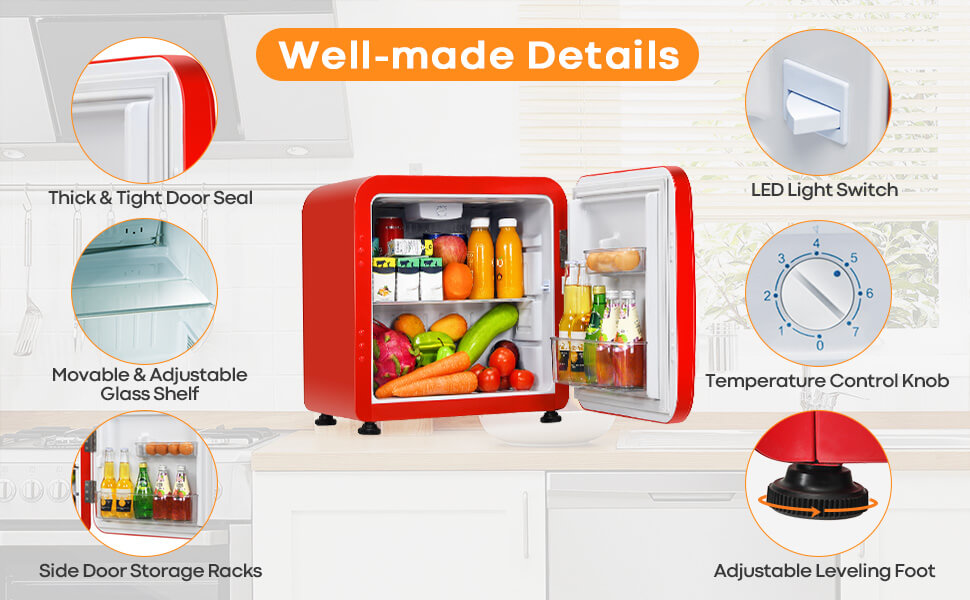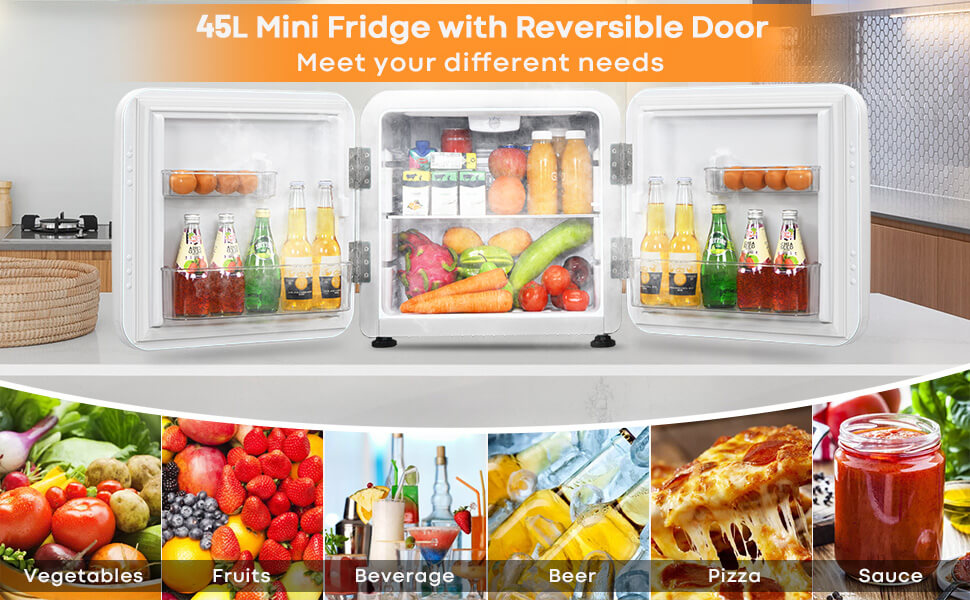 With the mini fridge, you can keep your favourite beverages cool while taking up minimal space and consuming low energy. The movable glass shelves enable you to store food of different sizes or heights. This compact refrigerator is a perfect choice for your home, office or any place, do not hesitate to place an order!
Adjustable Temperature and Auto Defrost: The temperature of this refrigerator can be easily adjusted between 0~10℃ by rotating the built-in temperature control knob. Besides, our fridge is equipped with an automatic defrost function. And the defrost water will be channelled into a drip tray located above the compressor.
Large Capacity and Flexible Storage Space: This mini fridge is equipped with 1 glass shelf and 2 bottle racks, which provide a 45L roomy interior space to hold fruits, vegetables, beverages and more. Moreover, the glass shelf can be removed or adjusted to meet different storage needs. And it also offers convenience for cleaning.
Reversible Door and Adjustable Feet: This cooler comes with a reversible door, which can be opened to the left or right to reduce the space limitation. In addition, adjustable feet on the bottom help to keep the fridge stable even on uneven surfaces. And the bright built-in LED light can illuminate the interior of the fridge at night.
Ultra Quiet and Low Energy Consumption: The compact fridge has a low noise during operation which is below 42dB, offering you a quiet sleeping or working environment. Moreover, equipped with a high quality compressor, this compact fridge can keep your food, fruit, vegetables and beverages chilled without consuming much energy.
Compact Size and Versatile Design: This table-top cooler has a perfect size to fit countertops, desktops or floor, which is ideal for small apartments, bedrooms, living rooms, offices or dormitories. What's more, with sleek surface and retro style, this compact refrigerator will bring a sense of chic to your living or working space.
Specifications
Colour: Red/ White/ Black
Material: ABS
Product dimension: 50 cm x 47 cm x 50 cm (L x W x H)
Control method: Mechanical
Voltage: 220-240 V/ 60 Hz
Refrigerant: R600a/ 16g ± 0.5 g
Cooling range: 0℃~10℃
Noise level: ≤42 dB
Net weight: 19 kg
Package includes: 1 x Refrigerator, 1 x Instruction manual